Time-Lapse Photography by

Top

Shot
Your trusted aerial drone videography and photography experts since 2013
Is there a more dramatic way to demonstrate progress on a building site than time-lapse photography? Our aerial drone photography and video services provide a striking approach to reporting progress on construction and development projects. This approach is very popular with commercial real estate businesses and is sure to catch the interest of potential clients and interested parties. Using Time-Lapse photography in a marketing campaign is a great way to draw eyes to what you can do as a company. Our clients who have utilized Time-Lapse have been very satisfied with the product
Our fleet of drones shoot high resolution photographs that can be used for commercial real estate, civil engineering project documentation, construction project documentation, and more! We also work with Drone Deploy to be able to create orthomosaic photographs, which are essentially hundreds of aerial photos stitched together to create a larger, higher resolution photo that can be shared with site developers or your clients. but also provide services that extend to sporting events and social occasions.
If your project needs aerial photography, TopShot is the best answer. Our TopShot team provides the drones, equipment, software licensing, artistic direction and post-production to bring you the very best in aerial drone photography.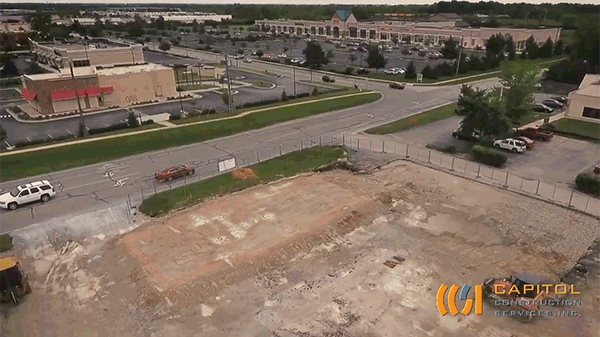 Ready to start your drone project?